Cascades Scholarship Breakfast
February 22

Great Hall, Student Union Building, UFV Abbotsford Campus
The UFV Cascades are winning in and out of the classroom.
Join us at our breakfast fundraiser. Brent Hayden, an Olympic medal-winning swimmer from Mission, B.C., will be the keynote speaker.
Wed, Feb 22 at 7:30 am
Student Union Building, UFV Abbotsford campus
33844 King Rd., Abbotsford, BC
---
Tickets are $100 each. Net proceeds from the event will go towards scholarships for UFV student-athletes, and funds can be directed to a specific Cascades team via the online ticket portal.
Financial support allows student-athletes to focus on achieving excellence in their athletic and academic pursuits, and the ability to offer competitive scholarships allows UFV to keep more of our elite local athletes at home.
"We really believe in student financial aid as a key to recruiting the best athletes from the Fraser Valley," said Steve Tuckwood, UFV director of athletics and campus recreation. "The Cascades reflect UFV's local mandate – 92 per cent of our student-athletes are from B.C., and 87 per cent of those are from the Fraser Valley. We want to expand our ability to provide first-class educational and athletic opportunities.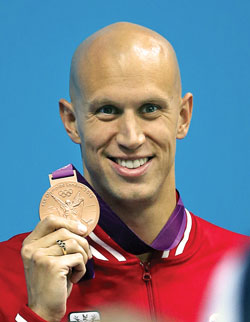 "We're thrilled to introduce Brent Hayden as our keynote speaker. Brent has a great story to tell – one of perseverance and ultimately reaching the Olympic podium. He's a proud Fraser Valley product, and a former U Sports varsity athlete. We're pleased to have him be part of our event."
For more information, contact Steve.Tuckwood@ufv.ca.
Share This