Early Modern Studies students find support from former professor
Jim Daems has a long and storied relationship with the University of the Fraser Valley. One of UFV's early bachelor's degree graduates, Jim received his BA with extended minors in English and History in 1995 before pursuing his master's degree at Simon Fraser University and a doctorate in Wales. Eventually, he found himself back at UFV as an English instructor for a few years.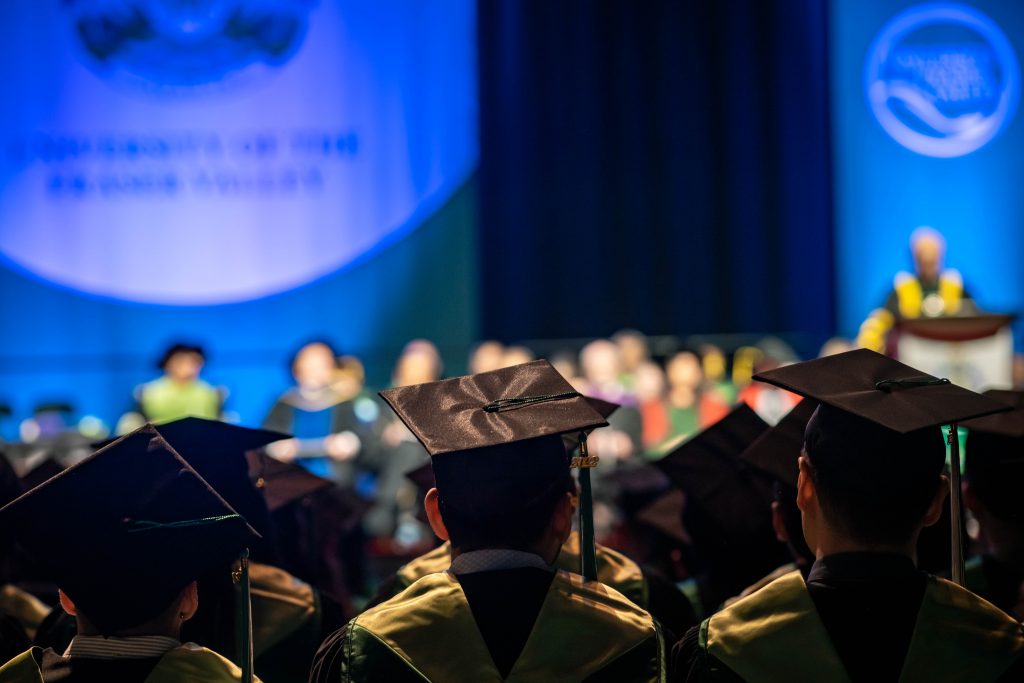 "Even during the 10 years doing the MA at SFU and the PhD in Wales, I would drop in when I was in town to visit friends, former students, colleagues," Daems recalls fondly. "One, I think, has more attachment to the undergrad alma mater than the years obsessing over a thesis or a dissertation at the other two."
It's this fondness that partly inspired his legacy donation to UFV in the form of an endowment.
"I've seen tuition costs rapidly rise in the 28 years I was in academia as a student, tutorial assistant, sessional instructor, and professor," he says. "I was lucky enough to complete most of my BA during the tuition freeze."
Just recently, Daems established the Early Modern Studies Endowment Scholarship at UFV through a legacy gift. The endowment promises to distribute $1,500 a year to an English or History student going into their final year.
Applying for the scholarship requires an essay about the early modern era, defined as the period spanning the late Middle Ages through the American and French revolutions.
Setting up the endowment was "simple and straightforward," says Daems, "one really only needs to know what sort of scholarship one wants to set up."
As for why he chose a specific era for his scholarship criteria, Daems says he wants to support students with an interest in the same era he specialized in.
"The important thing is just to be able to help someone along financially in their medieval or early-modern studies," says Daems. "Education should be the pursuit of knowledge in a topic you love, rather than a strictly job-oriented process."
As for why UFV, Daems simply says, "UFV is where it started for me, so seemed the most appropriate. It completes the circle."
To establish your own named award, or to leave a gift to UFV as part of your estate planning, please visit giving.ufv.ca or contact the UFV Advancement office at Giving@ufv.ca or 604-854-4595.
Share This