Get to know your Advancement Team: Sheila Reimer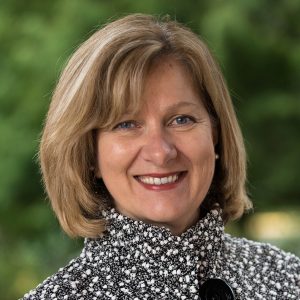 Sheila Reimer is responsible for identifying and establishing sponsor partnerships for UFV's events but that is not all she is about! Between developing sponsorships and meeting with donors, you may be surprised to learn she is deeply involved with her community – devoting two evenings per week working with children at one of Abbotsford's schools.
She describes herself as a digital media enthusiast who's passionate about her family, her community, education, making a difference, and the martial arts.
Sheila works with individuals, organizations, and corporations interested in establishing an annual scholarship, leadership award, or bursary at UFV and is involved in ongoing donor relations.
Recently, Sheila was recognized at UFV's Employee Service Awards Dinner for her more than 20 year employment with the University. Sheila joined the Bookstore staff back in 1995, and after a stint in Continuing Education, joined University Relations (formerly Community Relations and Development, then Marketing and Communications) where she's been for the past sixteen years. Since 2013, she has been an Advancement Officer, encouraging donors to make a difference by investing in UFV students.
Over the years, higher education and professional development and have been personally important to Sheila as well as being part of her role at UFV. Sheila completed courses at UFV and Royal Roads University, attaining her Bachelor of Arts in Professional Communication in 2012.
Her ability to develop relationships with donors, excellent written and oral communication skills, and outgoing, people-oriented personality are all essential skills for a fundraiser.
Now you know Sheila Reimer!
Share This