Q & A with Marnie and Nik Venema
Q & A with Marnie and Nik Venema
Confirming a charitable gift as part of your estate plan provides much needed support for UFV students, and creates a lasting personal legacy.
We spoke with two of our legacy donors, Marnie and Nik Venema to find out why they support UFV.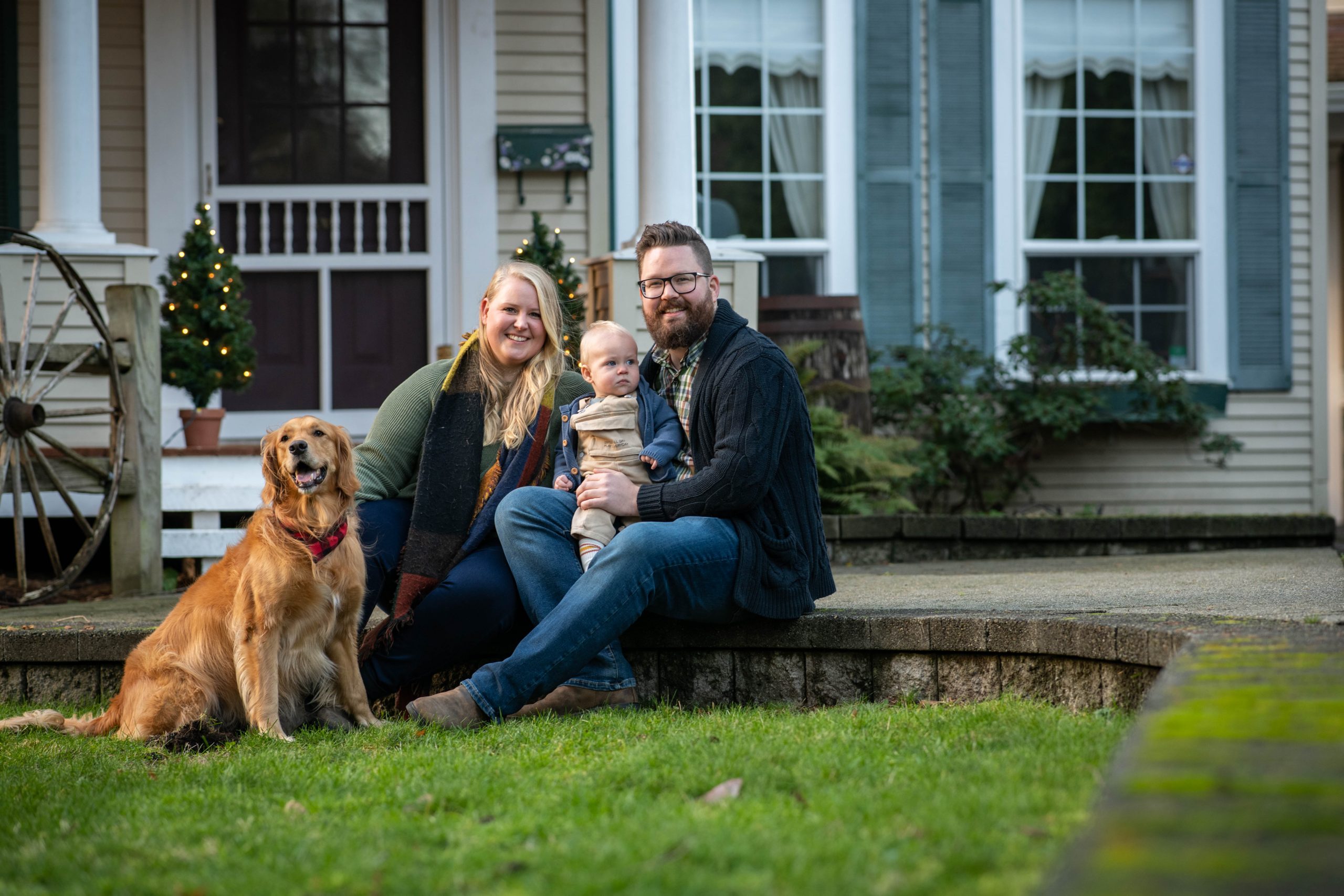 Q: You two are among the first UFV graduates and the youngest donors to make a legacy gift! Thank you so much for making the decision to include UFV in your Will. What motivated you to do so?
Marnie: We both did our undergrad at UFV and had an excellent experience. Nik, as you probably know, got very involved with all sorts of different things at the University. And for myself, I was going take some core classes and then transfer, but I ended up loving my experience here. I had such small class sizes and I got to know all my instructors well. We both became part of a program called Supported Learning Groups where we were leaders and that's actually where we met. We both graduated, Nik a little earlier than me and now we both work here, me as a student counselor and Nik as a sessional instructor. We got a lot from UFV in terms of course work and awesome relationships with faculty and staff. So that was really wonderful.
Nik: I really enjoyed attending UFV for the incredible relationships that I was able to build between our faculty member and administrators, who were all very influential. And I appreciated the ethos of the University being about access. The volunteerism and community mindset that it was instilling in the students and particularly through volunteering, I think really hit home. We both enjoyed and appreciated the approach to education being accessible and encouraging people who want to move up and who want to change their lives and who want to change the Narrative of their family history to be able to do so. The education we got was important and it's just as important perpetuate a legacy that enables future generations to participate.
Q: Very rarely do people your age actually make the decision to make a legacy gift. Can you share what encouraged you to do so?
Nik: It's my involvement in wealth management. Whether you're eighty years old or you're twenty years old, wealth management is important. Not only for today, but for eventually when you pass, the way Marnie and I both look at it is that we're simply stewarding resources for the time being. We're just borrowing this time and there's a long line of people who will be using and reusing these assets that have been entrusted to us for a time. Keeping the 'long-term' in mind was important to both of us and when we were thinking about what we'd want to leave behind for family and friends with society, and how everything all comes together in that picture. It was very clear to both of us that post-secondary education was most important. Then I'd say for anybody else or age, the importance of just getting a really good financial advisor, one who could be a great fiduciary for you and help you help guide your thinking through this.
Marnie: I think, too, from my perspective, as a counselor at the University, I see a lot of students and there's so much change that can be made through getting an education and development as a human. A planned gift is a good way to leave something behind that can make such a bigger impact and have this ripple effect over time to their children and the people that they're going to work with and impact. It's nice to leave things behind for family, but it's also nice to leave something behind that has a larger impact. That just feels like such an investment in people's lives.
Q: What would you recommend to other to be able to make the same decision?
Nik: The most important thing to do when you're looking for an advisor is that they are, in fact, a fiduciary. It's important. In the language of the wealth management world, your service advisor is not just held to a standard of suitability. That their engagement is with you, that what they're doing is suitable. The whole idea of being a producer is incredibly important to make sure that the interest of your adviser is yourself which unfortunately is not the case with a good chunk of advisors today. Being a fiduciary means being loyal and prudent, the two core aspects of that relationship. A good adviser is going to advise on all aspects of how you manage your wealth. Estate planning is part of that. And reviewing your power of attorney. Oh yes and go get a will if you haven't yet!
Share This