Alumni couple create two unique Leadership Awards    
Alumni couple create two unique Leadership Awards
Attending UFV was a life-changing experience for alumni Ashley (BA '16) and Derek (BBA '17) Ward-Hall.
Now the couple, who met during their UFV studies and are both UFV employees, are paying it forward by establishing two annual awards, inspired by their individual experiences with UFV as students, alumni, and staff members.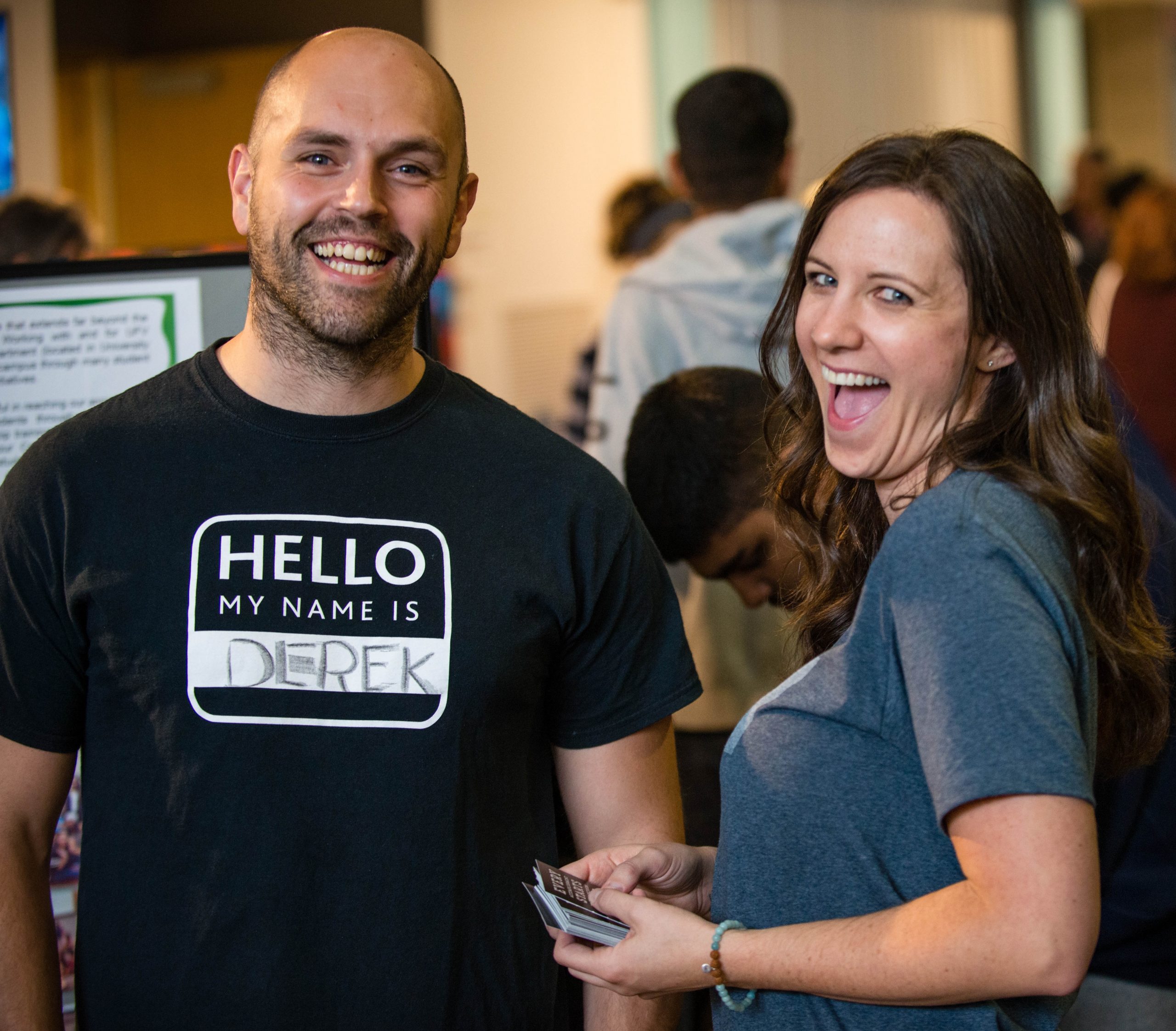 Ashley and Derek each benefited from volunteering during their time as students. They also see the impact volunteering makes on the students they interact with — the new skills they learn, the experiences and cultural enrichment they get to have, the confidence they develop, and the relationships they build.
Engaged Student Annual Leadership Award
Ashley, the Peer Resource & Leadership Centre (PRLC) Coordinator, has been hiring and training student staff and volunteer peer leaders since the centre opened in 2015. These students are the heart of the PRLC, helping fellow students find information, identifying available resources, and providing peer-to-peer support and mentorship in a safe, welcoming, and inclusive space.
The Engaged Student Annual Leadership Award will be for all UFV students who have volunteered or demonstrated leadership at UFV.
 "As a student, I heavily relied on leadership awards and bursaries to help fund my education," says Ashley. "Now that I'm able to pay it forward, I felt it was important to create an award with as few criteria as possible so it could be open to a variety of students. I want this award to go to a student who is involved in the UFV community. There are lots of students working to improve the experiences of their fellow students on campus, in things like clubs and associations or student worker and work-study positions. I feel that the skills you learn outside of the classroom are very important and contributed majorly to my own career success at UFV."
International Student Annual Leadership Award
Derek dreamed of travelling the world and experiencing different cultures while he was growing up. At UFV, he gets to do both. As UFV's Regional Manager of International Recruitment, Derek travels to far-away places like Latin America, Europe, and South-East Asia to share the amazing opportunities. UFV and in the Fraser Valley.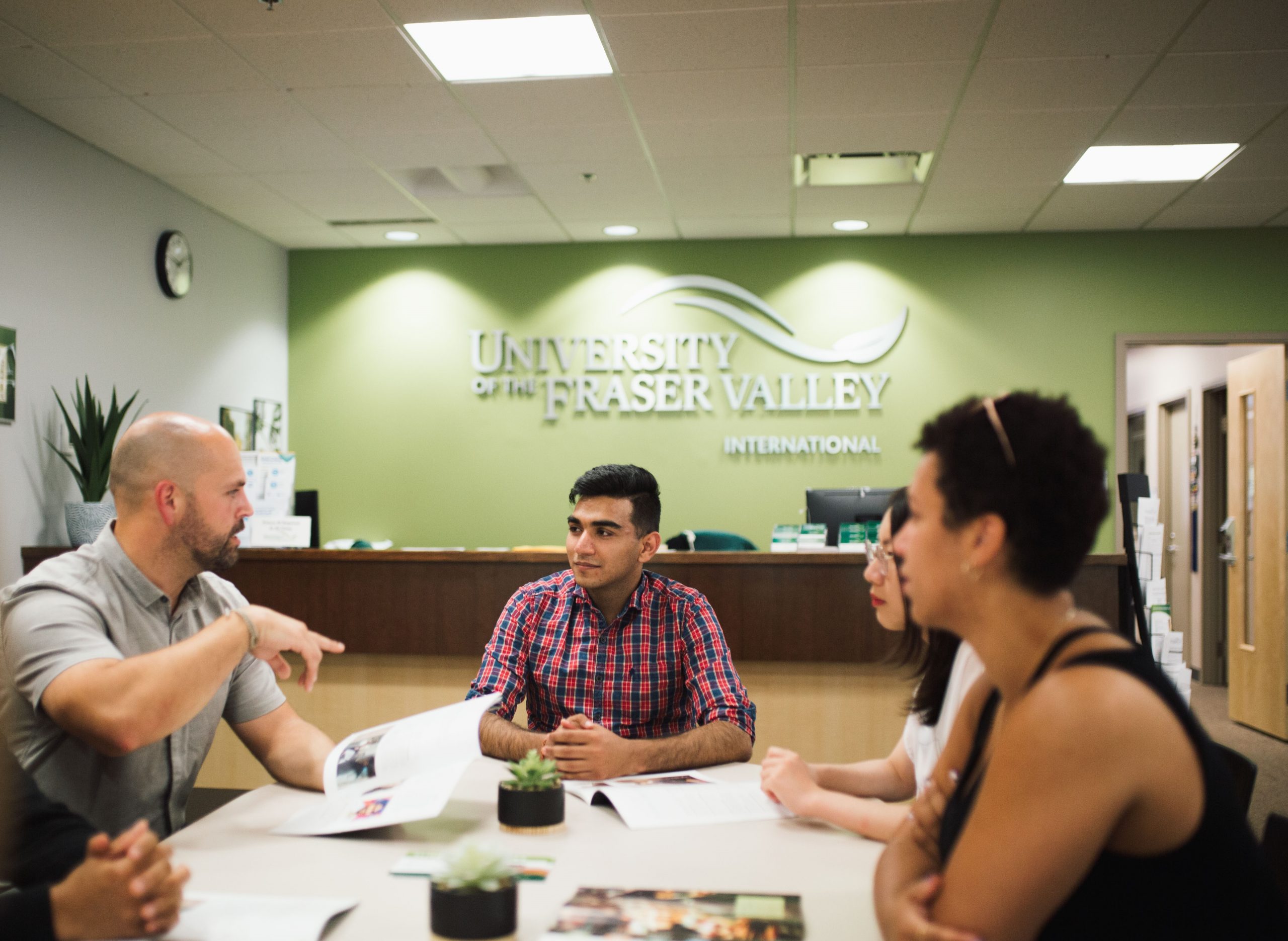 He and Ashley both also travelled to Chandigarh to work with UFV India during their student days.
The International Student Annual Leadership Award will be for international students who have volunteered or demonstrated leadership at UFV. The hope is to encourage students to make the most of the opportunity to engage with their new community.
Derek echoes Ashley's thoughts and adds that for him it was important to also help international students.
"While I was a student at UFV some of the most dedicated and hard-working students I got to either work or volunteer with on campus were our international students. They were often the first ones to arrive or the last ones to leave. And now that I work at UFV International I get to see that dedication day in and day out. The moment Ashley and I discussed creating these awards, there was no doubt in mind that one of them had to be exclusively for our international students."
UFV is grateful to Derek and Ashley for the support they are generously providing for a new generation of UFV students.
They in turn are grateful to UFV for their education, some great life experiences, their current careers, and for where they met their life partner.
To establish your own named award or contribute to an existing award, please us at giving@ufv.ca or by calling 604-557-7618.
Share This