Parminder Parmar honours parents with two endowed student awards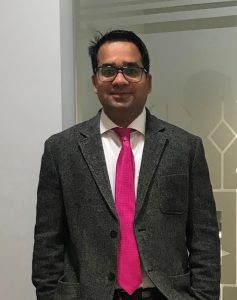 When Parminder Parmar (BBA '08) thinks of his parents, Pirthi and Gurdev Parmar, he remembers the values they always stood for: unconditional giving, hard work, and providing everyone with the chance for an education.
It was to honour his parents and these values that he and his family set up endowed awards in their names at the University of the Fraser Valley.
Parminder was born in India and immigrated to Canada at a young age. He completed a Bachelor of Business Administration at the University of the Fraser Valley and went on to complete his Chartered Accountant (CA) designation. He then founded Parmar Advisors Inc. in 2011.
Getting a post-secondary education was a big priority in the Parmar family.
"My parents are strong believers of education and they always encouraged me to obtain higher education. My goal as a child was to become successful in life so I can make my parents proud. My parents inspired me to work hard and obtain a post-secondary degree. I inherited the ability to work hard from my parents," Parmar notes.
"My dad and mom were very proud of the fact that I achieved an education. Every time they spoke to someone about me you could see a glow or a smile on their face, which showed that how proud they were of my achievements and my education. It gives me great comfort that in achieving my goal I was also fulfilling their dream."
Parmar believes in giving back to the community, both through his business and personally. He helps local organizations through various donations and sponsorships, has coached a variety of age groups as part of a local soccer club, and volunteered and facilitated courses for the CPA School of Business.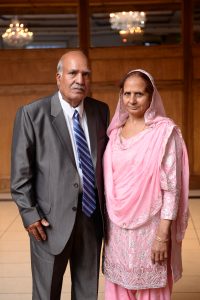 Parmar established the Pirthi Singh Parmar Memorial Endowment Leadership Award after his father, Pirthi, who passed away unexpectedly in November 2016.
A few years later in 2019 his mother, Gurdev, passed away and Parmar established the Gurdev Kaur Parmar Memorial Endowment Leadership Award in her memory.
"After my parents passed away, we as a family couldn't think of a better way to honour them," says Parmar. "We chose UFV because I am an alumnus, and UFV has a very special place in my heart."
To establish your own named award or to make a donation to an existing student award please visit ufv.ca/giving or contact Natalina MacLeod, Associate Director, Principal & Planned Gifts at natalina.macleod@ufv.ca or 236-818-2647.
Pictured: Parminder Parmar; Pirthi Singh Parmar and Gurdev Kaur Parmar.
Share This