Nick Taylor Charity Pro-Am — Helping students when they need it most
As the pandemic unfolded, all UFV events and athletic activities were put on hold.
When the dust settled and British Columbians adjusted to the new normal, golf was one of the few sports able to continue in 2020, since it could be easily adapted to maintain physical distance between players.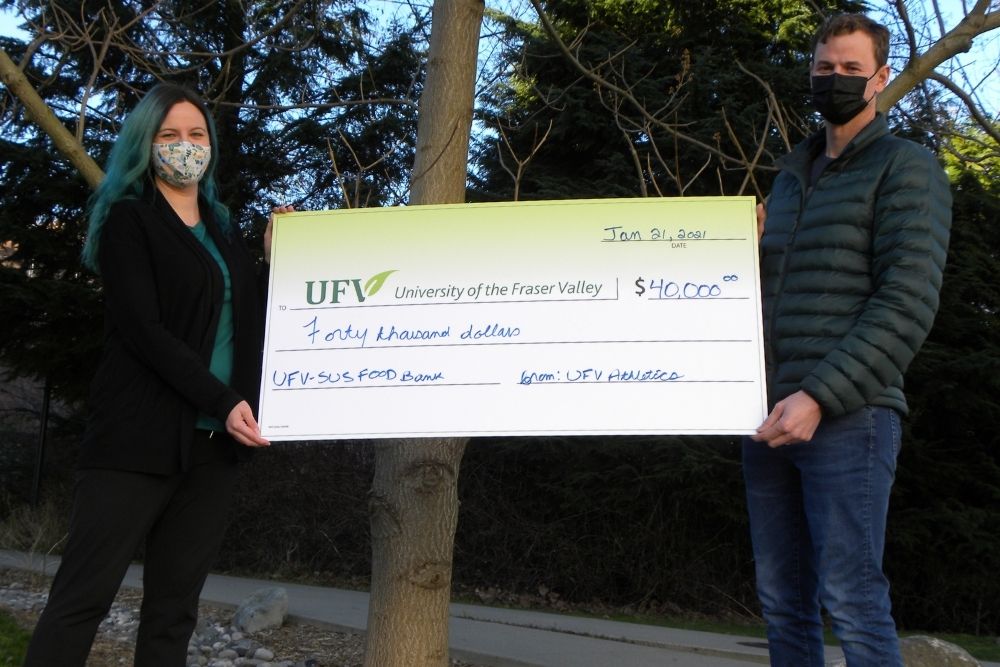 With this in mind, organizers of the annual the Nick Taylor Charity Pro-Am, including event sponsor Phil Algra and UFV golf coach Chris Bertram, decided to go ahead with the 2020 edition, making the necessary changes to allow them to hold a safe event. The tournament, held in June, was sold out and a deemed a success.
"There certainly wasn't any guarantee we were going to be able to put an event like this together with all of the challenges COVID has presented, but despite all of that, the Fraser Valley community came together to help some great causes," said Bertram.
The proceeds from the Pro-Am usually support the UFV Golf program and a community charity; however, this year, organizers decided to allocate more than half of the proceeds to the UFV-Student Union Society Food Bank, donating $40,000.
"This donation from the Nick Taylor Charity Pro-Am tournament is timely and so appreciated," said Kyle Baillie, UFV Executive Director, Student Affairs. "COVID has had a tremendous impact on the already significant need amongst our students, and this donation means that the food security needs of our community will continue to be met. We can't thank Nick Taylor and his wife Andie Taylor (BSW '12), and the UFV Cascades Golf team staff and coaches enough for making this happen."
The tournament proceeds will cover students in need for the next two semesters. More than 800 requests for assistance were received by the UFV-SUS Food Bank in Fall 2020. This compares to 196 requests in Fall 2019.
"We are all really grateful for the opportunity to help students in need this past year. The UFV-SUS Food Bank provides a vital service and we know how difficult it has been for them to fulfill the needs of so many who have been struggling," said Bertram.
To make a donation to the UFV-SUS Food Bank, please visit ufv.ca/giving.
If you are a current student in need, the support request form for the UFV-SUS Food Bank can be found at https://www.ufv.ca/studentservices/support/food-bank/.
Share This