UFV nominates Nick and Andie Taylor for National Philanthropy Day Award
National Philanthropy Day, which takes place every year on November 15, honours the contributions made by individuals and organizations to our community and our world. UFV nominated Nick and Andie Taylor (BSW '12) for the 2021 Abbotsford Community Foundation (ACF) Volunteer of the Year award. The nomination of the Taylors is in recognition of their outstanding contributions to the university and the community.
"Abbotsford is fortunate to include Nick and Andie Taylor as community champions. Nick and Andie make thoughtful decisions about the charities they support," said Anita Nielsen, Executive Director, Advancement & Alumni Relations.
In 2017, they established the Nick Taylor Charity Pro-Am golf tournament to support UFV and local social service agencies. To date, $1,000,000 has been raised for UFV scholarships and its Foodbank, Archway, 27blue, Starfish Backpack program, Holmberg House, and Chilliwack Community Services.
"Andie and I want to support as much as we can locally — we both grew up here."

Nick Taylor,
Canadian Professional Golfer
and Abbotsford resident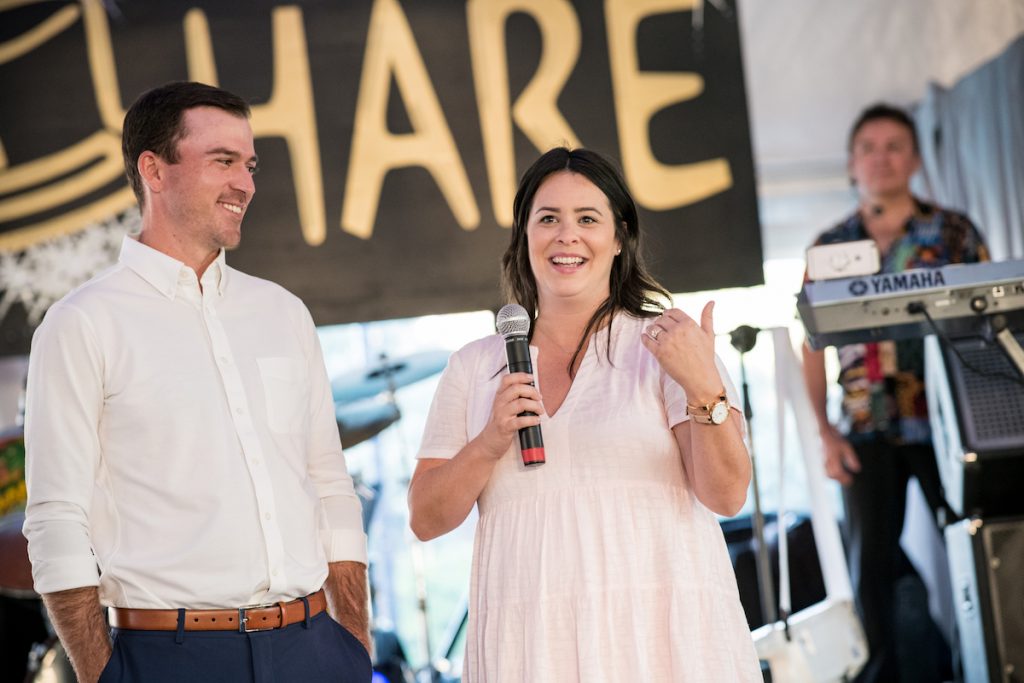 Over the past five years, each charity supported by the Taylors, including the Fraser Valley Health Care Foundation, has benefited from Nick and Andie's involvement — through media attention, event revenues, and the way their involvement inspires new donors to support their causes.
Nick doesn't just lend his name to add cachét. He plays in the tournament and established one of the first endowed scholarships for UFV's student-athletes. Nick has also inspired others to give, with10 additional endowed scholarships established so far for members of UFV's golf teams.
A UFV Social Work graduate, Andie's volunteerism continues year-round, whether it's here in Abbotsford or on the road. She was recently honoured by the PGA Tour Wives Association with an Outstanding Service Award for her dedication to community outreach.
UFV is proud to nominate Nick and Andie Taylor for the ACF 2021 Volunteer of the Year award.
Share This