Town & Gown Silent Auction
Thank you for your support
We're very excited that you will be our guest at our second annual Town and Gown on Wednesday, Nov. 9 at 6 pm. At the event, you will have the opportunity to bid on the following exclusive silent auction items and experiences. Good luck!
ABBOTSFORD AIRSHOW VIP EXPERIENCE FOR TWO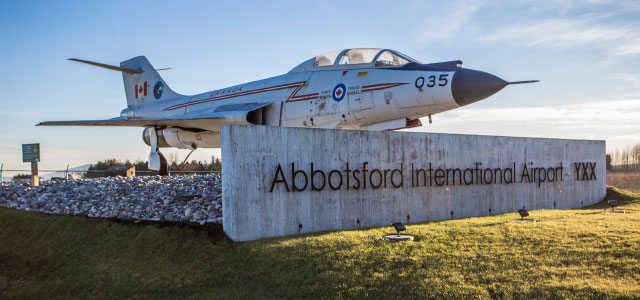 Get the VIP guest experience at the Abbotsford International Airshow on Friday, Aug 11, 2017.
Your evening will include a guided tour of the hot side ramp planes, access to behind-the-scene events, meet and greets with the performers, and an airshow survival kit that includes sunglasses, airshow hats, ear plugs, sunscreen, and more.
Enjoy admission for two to the President's Club Chalet, which includes chalet row parking passes. Watch the show from the patio-style viewing area while enjoying a full catered dinner and drinks from the open bar.
Summer 2017
Courtesy of Abbotsford International Airshow
Value: $1500 | Minimum bid: $800
EXCLUSIVE GUIDED FRASER VALLEY HELICOPTER TOUR FOR TWO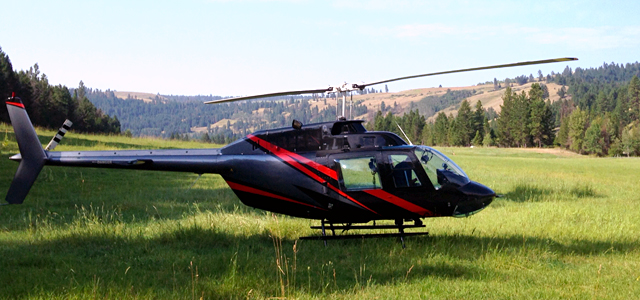 Experience the beautiful Fraser Valley like never before—from an eagle's point of view. You and a guest will enjoy an exclusive and truly unique helicopter tour guided by Dr. Lenore Newman, Canada Research Chair in Food Security and the Environment and UFV faculty member. Take in the breathtaking vistas of the Cascade mountains, Harrison Bay, and rolling farmlands. The tour includes lunch at Rowena's Inn on the River, a historic English style manor on a secluded 160-acre estate.
Spring 2017
Courtesy of John Glazema, Euro-Canadian Venture Capital Group
Value: $1200 | Minimum bid: $400
PRIVATE VINYARD TOUR AND TASTING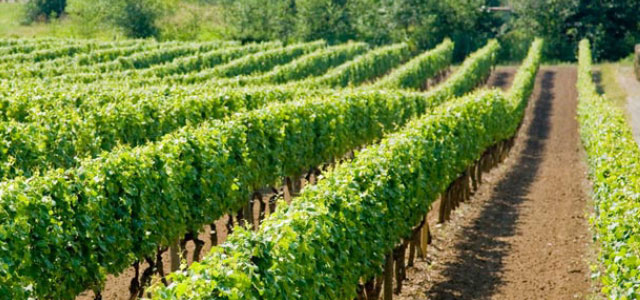 Enjoy a private VIP tour of Chaberton Estate's award-winning winery. The package includes a private tour and tasting for up to 4 guests, a $100 gift card for the Bacchus Bistro or Chaberton Estate wine shop, and two bottles of UFV Alumni Commemorative Wine for you to take home as your gift.
Chaberton Estate Winery, located in Langley BC, proudly produces 20+ wines—including the UFV Alumni Association commemorative wine—that are a favourite both locally and around the world. Their grapes are sourced from regions in BC—from the Fraser, Similkameen, and Okanagan Valleys.
Courtesy of Brian Ensor, Chaberton Estate Winery
Value: $300 | Minimum bid: $75
CATHERINE ADAMSON ARTWORK & TASTE OF THE VALLEY GIFT BASKET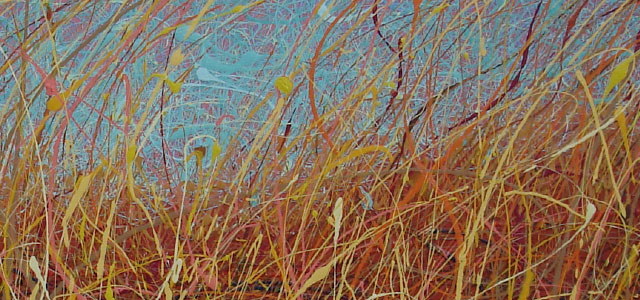 For the art and food lover, this experience is a treat for the senses. Indulge on local Chilliwack delicacies while you appreciate your very own vivid nature-inspired painting. This package includes a stunning painting, Hayfield V, by award-winning artist Catherine Adamson and a "Taste of the Valley" basket courtesy of Chilliwack Tourism.
Adamson, a UFV alumna, is the winner of the 2015 UFV Alumni commemorative wine label competition. Hayfield V is the fifth in a series of gold-yellow ochre grass scenes that evokes memories of the countryside and crisp, autumn grasses.
Courtesy of Catherine Adamson and Chilliwack Tourism
Value: $1200 | Minimum bid: $400
A TASTE OF ITALY: SPAGHETTI, WINE BASKET & LAVENDER PLANTS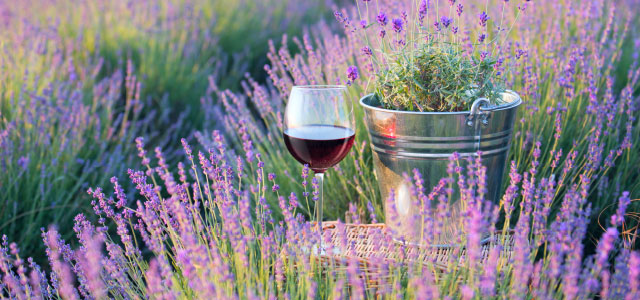 A trip to Italy you can take without your passport. Create your own romantic getaway—Cook a beautiful dinner together and enjoy fine wines while picturing yourself in the purple lavender fields of Provence, Italy.
This package includes an assortment of pastas and sauces, a wine-making experience equivalent to 30 bottles of premium wine at Fraser River Wines, and 50 Qualitree lavender plants. These unique and beautiful plants are carefully cultivated to promote heavy branching from the base—leading to full and luscious plants that transform your garden into a private Mediterranean paradise.
Courtesy of Tony Van Oort, Qualitree and Fraser River Wines
Value: $800 | Minimum bid: $300
A NIGHT OUT WITH UFV — A SEASON OF  THEATRE: OPENING NIGHT AND A DINNER AT UFV'S RIVERS RESTAURANT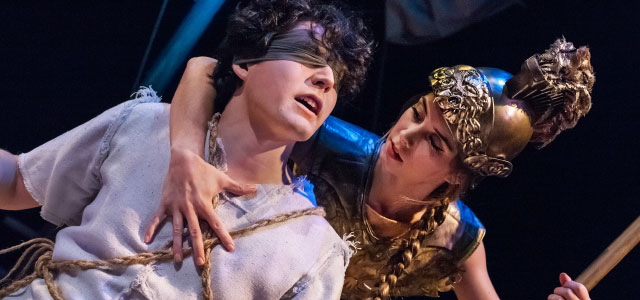 Join us for opening night at three UFV Theatre performances: 7 Stories (Nov 25), Bakkhai (March 10), and Grand Theft Terra Firma (April). Experience contemporary, experimental, and ambitious student-produced performances that explode on stage at the UFV Performance Theatre in Chilliwack.
This package also includes an outstanding four-course dinner, complete with wine pairings. Dinner for four is prepared by UFV Culinary Arts cooks-in-training under the supervision of a teaching chef.
Courtesy of UFV Theatre and UFV Culinary Arts
Value: $300 | Minimum bid: $75
A SEASON OF WOMEN'S BASKETBALL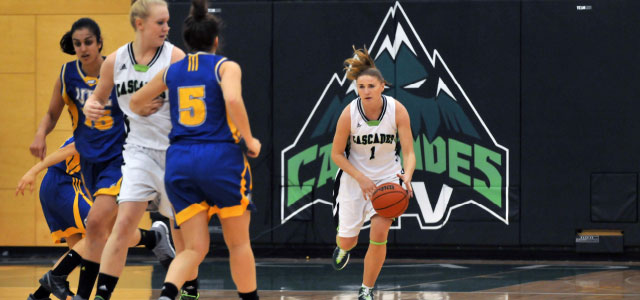 Watch the UFV Cascades women's basketball team in action from the best seats in the house. Your VIP season pass includes courtside  seating and unlimited pizza and pop at every game for you and a guest.
Courtesy of Al Tuscherer, UFV Cascades
Value: $500 | Minimum bid: $150
WOMEN'S BASKETBALL ASSISTANT COACH FOR THE DAY!
Have you ever wanted to call the shots? Join UFV Cascades women's basketball head coach Al Tuchscherer courtside for play-by-play action from the bench as assistant head coach. Must be 18 years+.
Courtesy of Al Tuscherer, UFV Cascades
Value: $600 | Minimum bid: $200

PHOTOART BY SIMPSON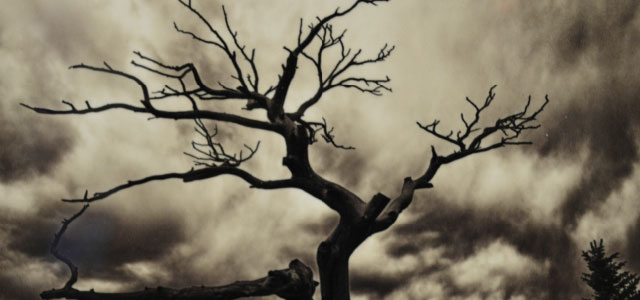 A beautiful one-of-a-kind photo piece by Andrew Simpson to display in your home or office. Andrew has been workiing as a photographer for over 40 years. He is accredited with Professional Photographers of Canada (PPOC) and has been awarded Craftsman, Masters, and other prestigious designations.
Courtesy of Photoart by Simpson
Value: $450 | Minimum bid: $150

CANADA 150 CELEBRATION STYLIZED MAPLE LEAF TULIPS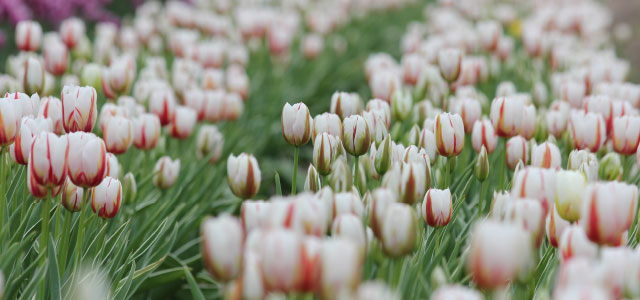 The official flower for Canada's 150th anniversary has been unveiled. These exclusive red and white tulips are strikingly reminiscent of our maple leaf flag. 150 bulbs can be yours courtesy of Brian Minter Country Gardening. Three prizes available.
Courtesy of Minter Country Garden
Value: $100 | Minimum bid: $35

CULINARY CREATIONS AT UFV'S RIVERS DINING ROOM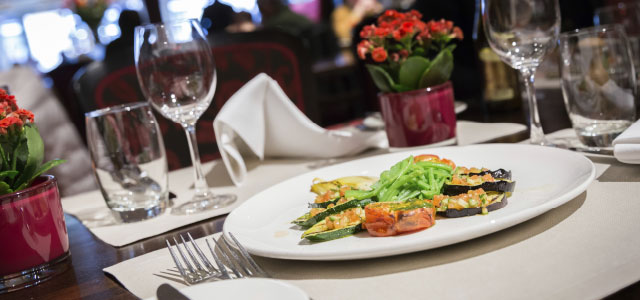 Come savor an outstanding four-course dinner, complete with wine pairings. Dinner for four is prepared by UFV Culinary Arts cooks-in-training under the supervision of a teaching chef.
Courtesy of UFV Culinary Arts
Value: $200 | Minimum bid: $75

RAVEN'S CLAW BY ALANO EDZERZA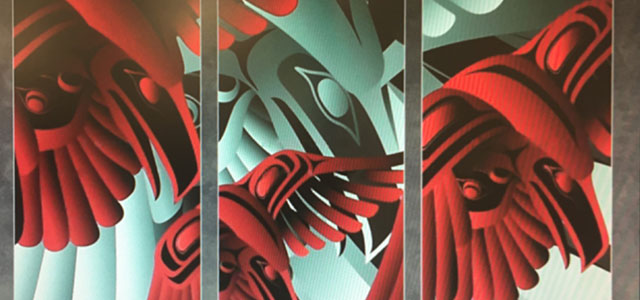 A member of the Tahltan First Nation, Alano is an award-winning multimedia artist and entrepreneur based in West Vancouver. He is the owner and director of Edzerza Gallery and has been running his own sports and fashion apparel business since 2007. He is well-known for his art and his community work. This is your exclusive opportunity to own one of his framed limited edition prints to display in your home or office.
Courtesy of UFV Chancellor Gwen Point
Value: $1450| Minimum bid: $500