Bursary established in memory of MEd instructor Michael Woods
Students and faculty from the Master of Education program at UFV have worked together to honour the memory of a faculty member who passed away earlier this year.
Michael (Mike) Woods taught Leadership Theory and Practice (Education 700) to the inaugural cohort of the newly designed MEd program in 2019.
On hearing of his passing in January 2021, students in the MEd program, led by Josh Sandberg (BA '15, BEd '16, MEd '21) and Lynnette Van Winkle (MEd '21), together with the Teacher Education program faculty, contributed to create a bursary in Mike's memory. This bursary is available to any student enrolled in the Master of Education in Educational Leadership and Mentorship program at UFV who maintains academic status for the duration of the two-year program.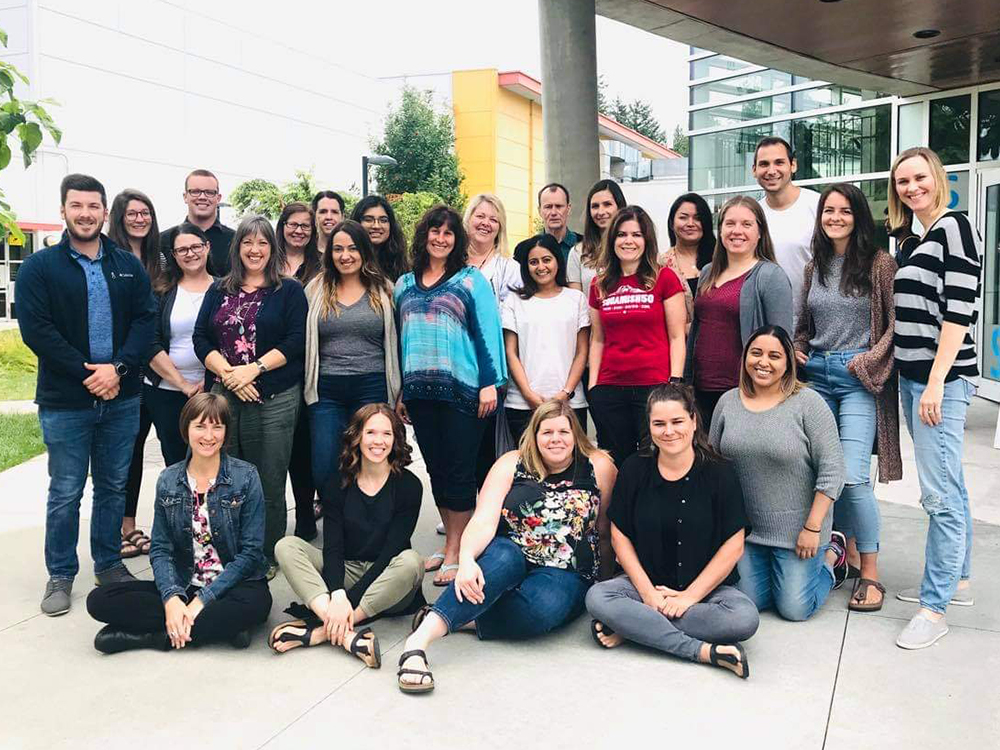 Josh and Lynnette believe this bursary is fitting of the person Mike was – supportive, inclusive, inspiring, kind, and humble. They remember him as a consummate educational leader who believed in everyone and built a strong community wherever he found himself working.
"We remember Mike for his legacy of servant leadership – it was his way of being as an educational leader, one that supported the professional and personal growth of his students and colleagues," notes Lynette. "In doing so, he opened doors and opportunities for ideas to flourish."
Dr. Awneet Sivia, the Chair of the Master of Education program and an associate professor in the Teacher Education department, shared her thoughts about the bursary.
"The MEd program and the Teacher Education department are very proud of this bursary for the reasons that Josh and Lynnette provide, but also for the recognition of excellence in instructional practice. As a teaching-intensive institution, UFV benefitted from Mike's work in our program."
Mike Woods has been described as a one-of-a-kind educator. According to Josh Sandberg, Mike loved the children's educational entertainer Mr. Rogers, and he embodied many of Mr. Rogers' characteristics.
"He was authentic, inclusive, humble, and a phenomenal listener. He genuinely cared about the success of all his students and had an endless toolbox of strategies to keep us engaged. He had a way of acknowledging students and making each person feel that they were a valuable member of the learning community, even if they weren't the most vocal. We were so fortunate to learn from him. This quote from Mr. Rogers embodies how we viewed Mike, as well as how Mike viewed educators: 'Anyone who does anything to help a child in their life is a hero.'"
Mike Woods' impact on his MEd cohort 1 students was profound. Through this bursary, his memory will continue to support future students in the Master of Education program.
For more information about UFV's Master of Education program, please visit https://www.ufv.ca/teacher-education/find-your-program/master-of-education/.
To establish your own named award or to make a donation to an existing student award, please visit https://giving.ufv.ca/ways-to-give/ or contact email giving@ufv.ca or call 604-854-4595.
Share This