National Philanthropy Day Lunch – Call for Nominations!
Join us in celebrating philanthropy in our community



National Philanthropy Day Luncheon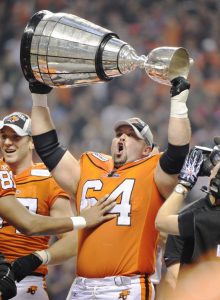 We are pleased to announce the 10th National Philanthropy Day lunch and awards to be held in Monday, November 16th featuring our keynote speaker, Angus Reid!
The lunch will be held at our own beautiful Evered Hall at the University of the Fraser Valley from 11:30 to 1:30.
Hosted by and in partnership with the Abbotsford Community Foundation, and along with our presenting sponsor, Livwell Collective, we are now accepting nominations for the 3 award categories.
We are limited to 50 in-person attendees and will be offering a Live Stream portion to the event as well. Tickets are $50 each and will be first offered to nominators to attend as well as their award nominees. If there are remaining tickets after September 30th, they will go on sale to the general community.

Nominations are now being accepted!
We need your help to recognize a business, youth
or individual for our Philanthropy awards.
Do you know a business, volunteer, or young person (ages 12 to 28) who has made a difference in our community through their support of a local charity or service organization? Please help us recognize these philanthropic members of our community and send in your nominations now.
The recipient will be announced at the November 16th lunch and will receive a recognition plaque, along with a donation of $500 to the winner's charity of choice.
Please click on the link below to see award criteria and the online nomination form. The deadline to nominate is October 5, 2020.
Nominate a Business Nominate a Volunteer Nominate a Young Person
Share This