Nick Taylor Charity Pro-Am a sold-out success once again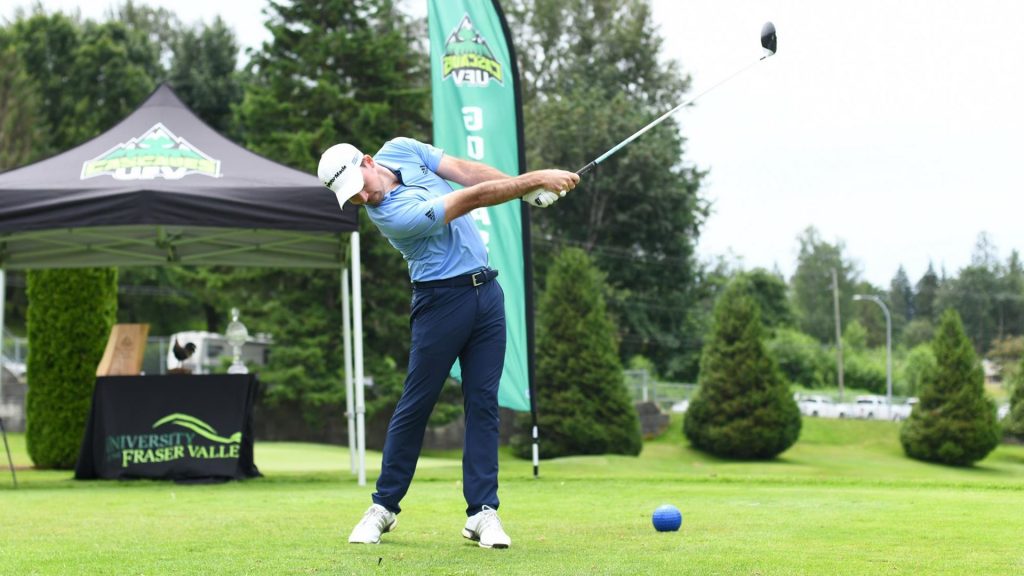 Story by Dan Kinvig | UFV Athletics
Staged in a unique way under unprecedented circumstances, the Nick Taylor Charity Pro-Am was once again a success both on and off the golf course.
Friday's tournament, held at Ledgeview Golf Club, marked the fourth annual collaboration between Taylor – the two-time PGA Tour winner from Abbotsford – and the University of the Fraser Valley golf program, which organizes the event with significant support from presenting sponsor Algra Bros. Developments.
The tourney is usually staged in September, at the conclusion of Taylor's PGA Tour season. But with the COVID-19 pandemic delaying the PGA season and pushing the schedule into the fall, the decision was made just over a month ago to host the event on June 26, before Taylor departs Abbotsford to rejoin the PGA Tour.
Recreational golf has weathered the pandemic better than most sports, due to its outdoor environs and the ease of maintaining physical distance between competitors. Nevertheless, this year's Taylor tourney was reconfigured to limit COVID-19 risks – none of the traditional large group gatherings like dinners were held, and golfers arrived at Ledgeview for tee times, rather than the usual shotgun start.
Despite the short notice, the event was, remarkably, once again sold out. And while a final fundraising total has not yet been calculated, Chris Bertram of the Cascades golf program confirmed that the tally will be in excess of $100,000. Those funds will be shared between the Cascades golf program and the UFV Food Bank.
Share This