Students are the reason we do the work we do at UFV. In the UFV Advancement and Alumni Relations department, we raise funds for: student awards; programs to support students; to equip the university to provide the best education possible; and so much more. We then attract community members and encourage them to become mentors, speakers in classes, and employers.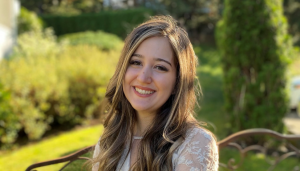 We need your help to continue this important work. Would you like to be an UFV student ambassador for the 2021/2022 school year? You could be like Isabelle St-Martin (BSc Biology (Honours), BSc Physics '21), Kabeer Poonia, Daniela Castroparedes Herrera, and Keenan Beavis (BBA '19), who were ambassadors last year. They were featured in our Fall fundraising campaign, a thank you video to donors, newspaper ads, and on our website.
Isabelle St-Martin says, "Over the past five years, I have…held several student leadership positions and become a part of a community that means so much to me." If being a larger part of the UFV community sounds appealing, we will arrange a photo shoot for you and will learn your unique story. We want our Ambassadors to reflect our student population and are looking for people of all ages, backgrounds, and areas of study.
For more information or to become a student volunteer, please contact giving@ufv.ca or call 604-854-4595.
Share This