In 2017 UFV, like many universities, committed to implementing seven inclusive excellence principles to advance equity, diversity, and inclusion. These principles include a commitment to develop an action plan and to integrating equity, diversity, and inclusivity into all that we do.
In 2019, President MacLean formed a President's Task Force on Equity, Diversity, and Inclusion (EDI) to provide leadership in creating and fostering an environment that supports and creates best practices, policies, and pedagogy for EDI. The task force focuses on the identification and elimination of barriers blocking career advancement, recruitment, and retention of underrepresented groups in our organization. Over 40 faculty and staff responded to the call and a task force was formed, comprised of over 10 people selected to represent the UFV community.
For over a year, the EDI Task Force and seven working groups engaged in thoughtful discussion and conducted research into effective EDI practices. The task force recommended that the UFV community facilitate and offer further opportunities, resources, and dialogue to gain a deeper understanding of equity, diversity, and inclusion. The findings were used to inform UFV's 2020-21 Equity, Diversity, and Inclusion (EDI) Action Plan. The plan has four overarching goals and 40 action items that UFV has committed to in order to help achieve these goals. The purpose of the action plan is to identify and address barriers to equity of access and opportunity for students, faculty, and staff. This plan is a living document and will be reviewed each year.
For 2021, a task force working group created a unique way to raise awareness of EDI by developing an EDI wall calendar that serves as a reminder of important EDI dates. Faculty and staff were asked to submit dates of EDI importance and the calendar working group invited various groups, students, departments, and employees to contribute artwork with an EDI theme. The result is a resource for employees, listing diverse events that are important to our community with the hopes it will be a catalyst for discussion, reflection, and action.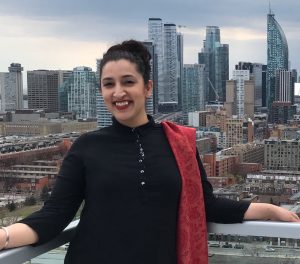 Most recently, UFV hired Ms. Sundeep Hans as its first Director of Equity, Diversity, and Inclusion. She holds a Master of Arts in Global Diplomacy from SOAS, University of London, and most recently served as the senior leader on equity and diversity at the Waterloo Regional District School Board in Ontario.
In this role she provided system-level EDI leadership through consultation blended with policy and procedure development. She also created anti-racism and anti-oppression strategies to support culturally responsive education during the ongoing pandemic.
We at UFV look forward to updating you on our progress on equity, diversity, and inclusion each year. An annual assessment reporting on deliverables for each action item of the Action Plan will be created and shared on June 30 of this year. We will keep you up to date on our progress and we hope you will join us on our journey.
Share This