UFV Town & Gown
Changing students' lives through scholarships and bursaries
November 13

Evered Hall, Student Union Building, Abbotsford campus
Presented by Prospera Credit Union, the Town & Gown Dinner is UFV's signature event that celebrates students, Alumni, and Community.
Join us on Wednesday, Nov 13 at 6 pm
Evered Hall, Student Union Building, Abbotsford campus
We call this unique event "Town and Gown" because it symbolically unites our community — our "Town", with our university community, — our "Gown" (aka academic dress).
Meet student leaders and find out first-hand about how UFV is helping them to advance their life and career goals. Special thanks to all of the student award recipients and volunteers who are participating.
Tickets
Table (8 registrants): $1,600
 Estimated value of charitable tax receipt is $1,000
Individual (1 registrant): $200
 Estimated value of charitable tax receipt is $125
Student Sponsorship (1 registrant): $75
 Sponsor a UFV student attending Town & Gown. *Not eligible to receive a charitable tax receipt.

Online registration opens September 2019.
To pre-reserve your tickets or table, contact Laura d'Alva at Laura.HotzonDAlva@ufv.ca or 604-854-4595.
As we approach National Philanthropy Day, please join us to celebrate how donors are helping to foster the dreams of UFV students — our future leaders, entrepreneurs, and change-makers.
For more information, please contact giving@ufv.ca
Special thanks to our presenting sponsor

Event Partner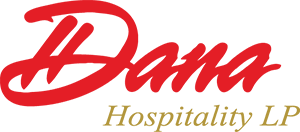 ---
About the event
Who's in the Room
UFV's Town & Gown represents one of UFV's largest community events, accommodating over 250 attendees. They include a mix of:
influential entrepreneurs, business professionals, and government leaders
representatives of membership-based associations and service organizations
engaged students, alumni, donors, and dedicated employees
Event Highlights
Words of thanks from a student who has benefited from the generous support of donors like you
A personal message of thanks from Dr. Joanne MacLean, UFV's President and Vice-Chancellor
Gourmet dinner in the state-of-the-art Student Union Building on the Abbotsford campus
Engaging conversations with influential business leaders from across the Valley
Inspirational stories of UFV's 2019 Distinguished Alumni Award winners
---
Become a sponsor
UFV's Town & Gown provides a unique opportunity for sponsorship with a dynamic and influential network of UFV stakeholders — including students, community leaders, and alumni — in an evening of celebration focused on how UFV transforms student lives and builds our community. If you would like to learn more about a sponsorship opportunity, please view our sponsorship package or contact us:
Anita Nielsen
Executive Director, Advancement and Alumni Relations
O: 604-851-6300
C: 778-808-4770
E: anita.nielsen@ufv.ca
Share This